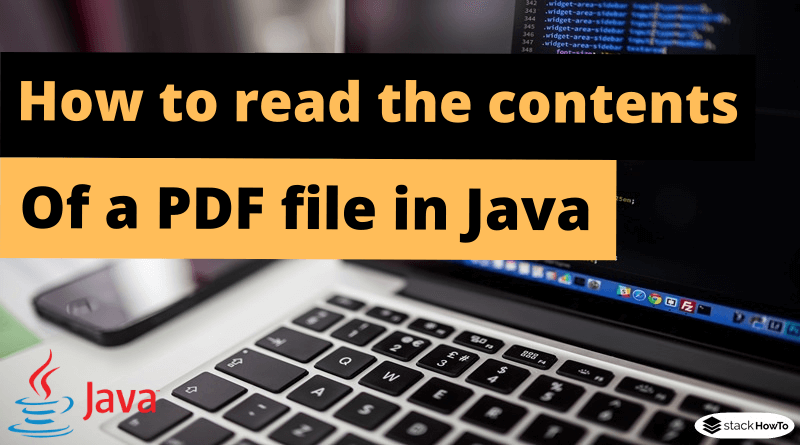 How to read the contents of a PDF file in Java
To read the current pdf file using the iText jar, initially, you should download the iText jar files and include them in the classpath of your app.

Steps:
Create a PdfReader instance.
Get the number of pages in pdf.
Iterate the pdf through the pages.
Extract the content of the page using PdfTextExtractor.
Display the content of the page on the console.
Close the PdfReader.
How to read the contents of a PDF file in Java
import com.itextpdf.text.pdf.*;
import com.itextpdf.text.pdf.PdfReader;
import com.itextpdf.text.pdf.parser.PdfTextExtractor;


public class PDFClasse {
  public static void main(String args[]){
    try 
    {
        //Create a PdfReader instance.
        PdfReader pdf = new PdfReader("C:\\my.pdf");	
	 
        //Get the number of pages in pdf.
        int nbrPages = pdf.getNumberOfPages(); 
	 
        //Iterate the pdf through the pages.
        for(int i=1; i <= nbrPages; i++) 
        { 
            //Extract the content of the page using PdfTextExtractor.
            String content = PdfTextExtractor.getTextFromPage(pdf, i);
	 
            //Display the content of the page on the console.
            System.out.println("Content of the page : " + content);
        }
	 
        //Close the PdfReader.
        pdf.close();
	  
    } catch (Exception ex) {
	      ex.printStackTrace();
    }
  }
}