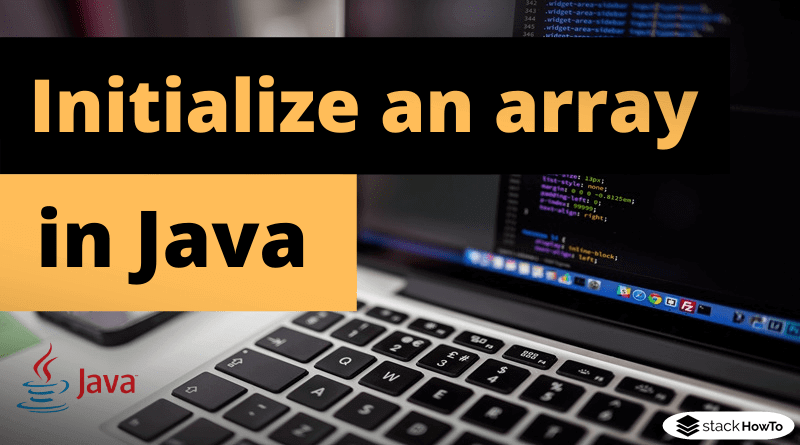 How to initialize an array in Java?
An array is a container object with a fixed number of elements of the same type. Once an array is created, it cannot be resized.

Create an empty array
A new empty array with a fixed length is created with the statement type[] name = new Typ[length];. This syntax applies to primitive types as well as to objects:
String[] stringArray = new String[10];

char[] charArray = new char[10];

int[] intArray = new int[10];

float[] floatArray = new float[10];

double[] doubleArray = new double[10];

long[] longArray = new long[10];

boolean[] booleanArray = new boolean[10];

byte[] byteArray = new byte[10];

short[] shortArray = new short[10];
Create an array with values
It is also possible to fill an array with values when creating it. This works for primitive types as well as for objects.
String[] names = new String[]{"Alex", "Thomas", "Bob", "Emily"};
int[] numbers = new int[]{1, 2, 3, 4, 5};
As an optimized notation, you can also simply omit the type. But this is only allowed if the declaration of the array and its initialization are in a statement:
String[] names = {"Alex", "Thomas", "Bob", "Emily"};
int[] numbers = {1, 2, 3, 4, 5};
The following code generate an error:
String[] names;
// The following line don't compile !!!
names = {"Alex", "Thomas", "Bob", "Emily"};
// The following line compiles without problems
names = new String[]{"Alex", "Thomas", "Bob", "Emily"};